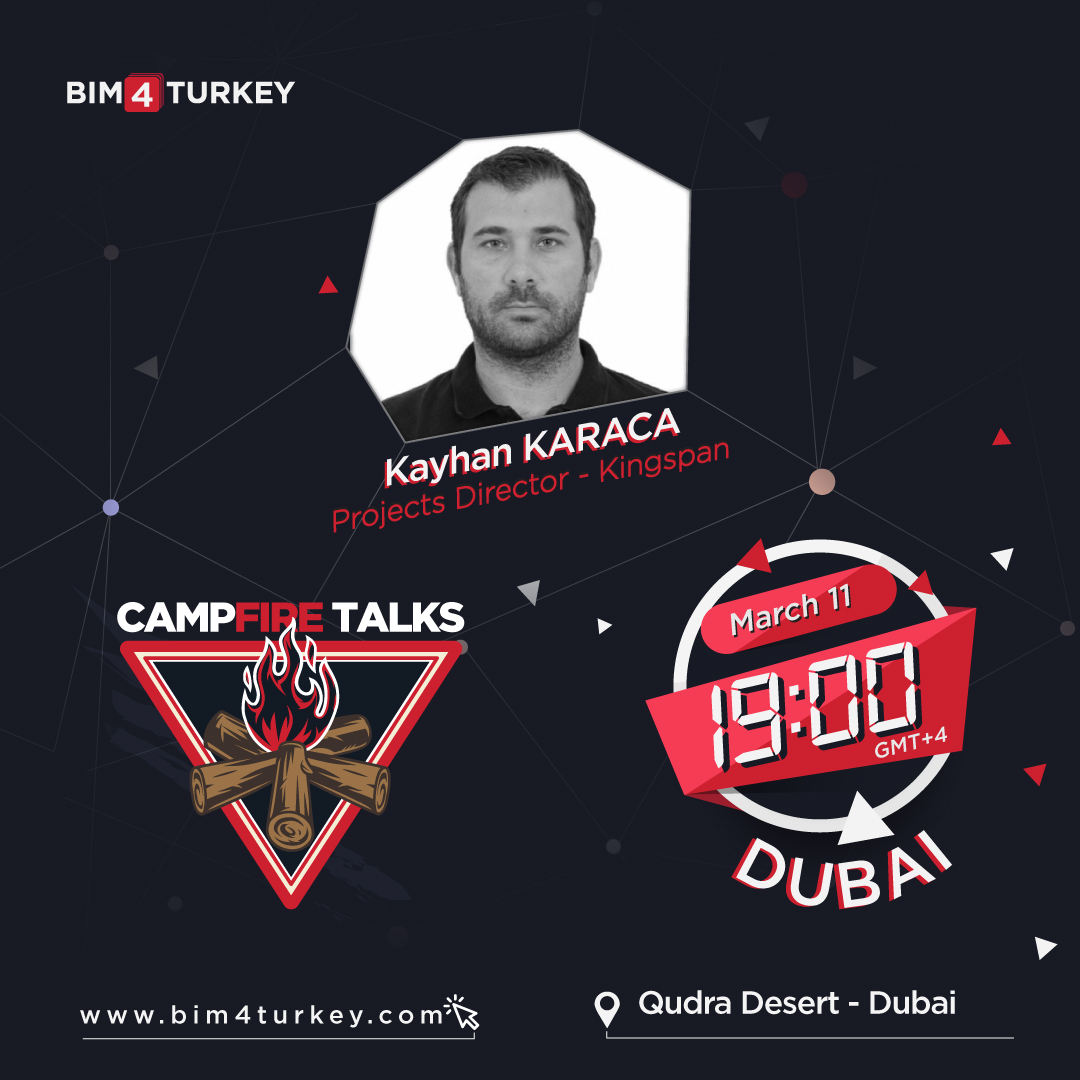 DUBAI CAMPFIRE COFFEE TALKS
We will be with Kayhan Karaca in this gathering to talk about quite wide range of topics; future of AEC industry, building material supply chain and project management, entrepreneurship and even little bit cycling ! Kayhan has successfully managed and accomplished many projects globally, continuing his career as Director of Project Management and Projects Director in Kingspan Insulated Panels.BIM4Turkey aims to increase its impact in the field of digital construction industry all over the world.We are planning to organize a series of events and business networking programmes within Dubai, bringing AECO industry professionals together, sharing ideas and widening the network in a digitalizing world!
Bring your camp chair and join us in this sectoral talk around a warm campfire in Dubai!
İLETİŞİM
+971 50 825 9179
DUBAI